Here at First Presbyterian Church, we are more than a congregation, we are family. You'll find a little bit of everything in our pews, and no matter where you're from, you'll fit right in! Come find out what it means to be part of the First Presbyterian Church family. We take God seriously, but have a lot of fun doing it.
July 18-21 kindergarteners through 4th graders are invited to join us for fun evenings of playing games, doing crafts, singing and learning about how Jesus leads us into true life!





Each evening there will be a free-will offering dinner at 5pm for the whole family followed by VBS from 5:45-8.





You can register by clicking the button below or if you have any questions call the church office at (641) 753-5929.
rocky railway
vacation bible school
June 19, 2022
​
Worship
​
​
​
​
​
​
Pastor Bryan on vacation
Rev. Ian McMullen preaching
9:00 AM Worship – in person and online
10:00 AM Fellowship time
​
Office Closed
Pastor Bryan on vacation
​1:00 PM Joe Holubar visitation
3:00 PM Joe Holubar memorial service
7:00 PM Session – Fellowship Hall
6:00 PM VBS Volunteer Training
7:30 AM Men's Group – Fellowship Hall & Zoom
9:00 AM Worship – in person and online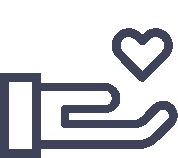 "Whoever is generous to the poor lends to the lord, and he will repay him for his deed."